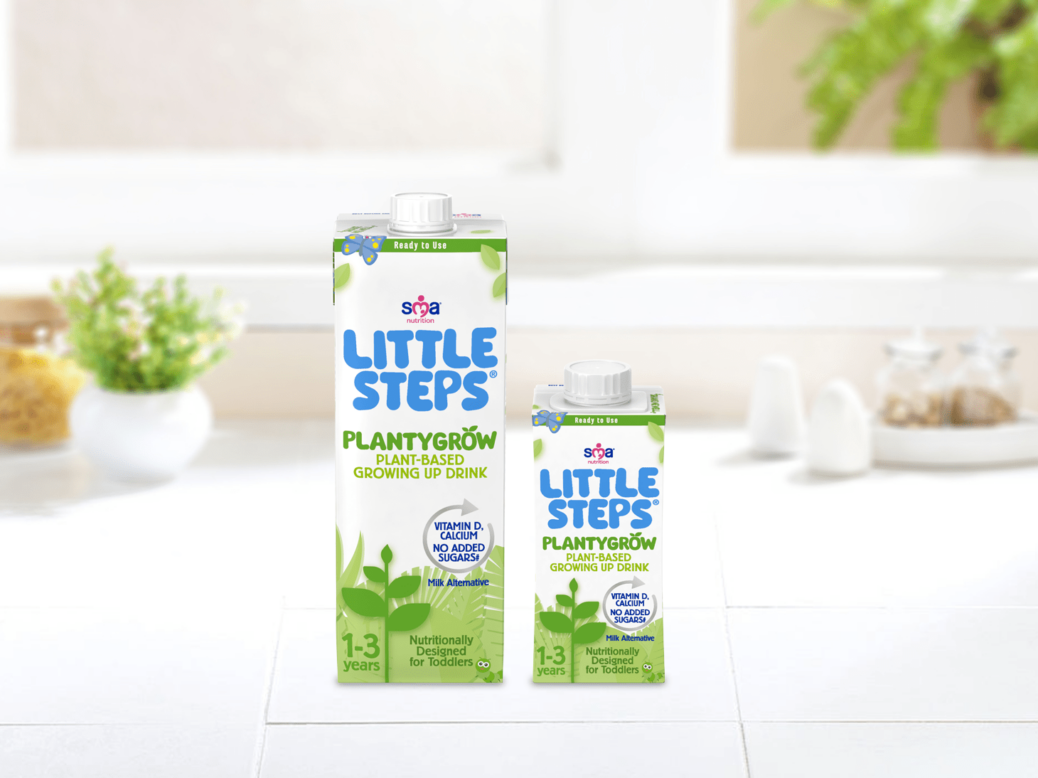 In the same way that large meat companies are increasingly offering meat alternatives, the world's leading dairy businesses, or food majors with a significant position in dairy, are becoming ever more involved in providing dairy alternatives.
This is not about turning their back on dairy products but an understanding that the market for plant-based milk, yogurt, cheese and ice cream is growing rapidly and too important to ignore.
Two other niches are attracting interest and investment – animal-free dairy and cell-cultured dairy.
Here we look at what major, conventional dairy companies are doing in these areas.
Danone
The French dairy giant made a move into dairy-free by acquiring WhiteWave Foods, the US manufacturer of the Alpro and Silk plant-based dairy-alternative ranges, in 2016 for US$12.5bn.
After announcing a target in 2018 to triple the size of its plant-based business to EUR5bn in sales by 2025, the company has invested in capex and product development.
In February 2019, Danone announced it was opening a new building at its facility in DuBois, Pennsylvania, dedicated to plant-based food products including yogurt.
In December that year, it was announced Danone had taken part in a funding round for US plant-based business Hälsa Foods through its in-house venture-capital fund Danone Manifesto Ventures.
December 2019 also saw Danone tell just-food it planned to use its well-known brands to push plant-based dairy alternatives
2019 also saw Danone add to the ranges of dairy-free brands Silk and So Delicious in the US.
The Activia maker also owns a majority stake in Harmless Harvest, a US firm selling coconut-based drinks and dairy-free yogurt based on coconut.
Lactalis
In December 2019, Danone's French dairy peer Lactalis announced it was taking its Siggi's yogurt brand into the plant-based market.
Lactalis said at the time the launch came after two years of development and "fills key gaps consumers have desired from similar non-dairy products".
The new yogurts – based on Siggi's traditional Icelandic Skyr products – are made from a blend of coconut, macadamia and pea protein.
"Nearly 15 years ago, we started a low-sugar, simple ingredient revolution with our signature Skyr, and now continue to deliver on that commitment in plant-based as well.
Siggi's was bought by Lactalis in January 2018 for an undisclosed sum.
Arla Foods
The Denmark-based dairy giant followed the likes of Danone and Lactalis into the growing market for alternatives to dairy in March 2020.
Arla announced the launch of a range of chilled, oat-based drinks, to be marketed under a new brand, Jörd, and initially available in Denmark, Sweden and the UK.
At the time, Arla said the beverages contained "up to 50% more oat compared to competing products", without specifying the products.
The co-op also said it planned to "launch a whole range of plant-based products" under the Jörd brand.
DMK
In the autumn of 2021, Germany's largest dairy group unveiled a new division focused on plant-based alternatives to dairy.
"Plant-based alternatives have arrived in the mainstream and stand for enjoyment and variety, in taste, especially among the young target groups. With protein demand increasing worldwide and changes in society taking place at the same time, the demand for alternatives will increase even more in the future. As a forward-looking dairy cooperative, we must not close our minds to this trend, in any of our business areas," CEO Ingo Müller said at the time.
DMK plans to launch vegan chocolate milk and rice-based desserts through German retailers in spring 2022.
Meanwhile, in April 2022, the company will launch a vegan ice cream through a tie-up with German confectioner Katjes Group.
DMK is also looking to roll-out a vegan alternative to cheese in the autumn.
Chobani
In November 2019, Chobani, the US-based Greek yogurt company, launched oat-based products.
Its Chobani Oat drinks are made with organic oats and are gluten-free while the New York State-based company's "batch-fermented oat blends" contain "billions of probiotics".
The new products were Chobani's first foray outside of the yogurt category.
Chobani Oat Drinks are available in four flavours – Plain, Vanilla, Chocolate and Plain Extra Creamy. An Oat Drink Barista Blend, designed to behave like steamed whole milk in coffee and tea was also to be made available.
Chobani Oat Blend cups are available in Vanilla, Strawberry Vanilla, Blueberry Pomegranate and Peach Mandarin variants.
The firm's Chobani Oat Blend with Crunch is available in Strawberry Granola Crunch, Blueberry Almond Crumble, and Peach Coconut Crunch, flavours.
General Mills
US food company General Mills has made a couple of moves in plant-based dairy, centring on its Yoplait yogurt brand.
In December 2019, the company took its Oui by Yoplait yogurt product into the US plant-based category.
Its Oui Dairy Free Coconut Dairy Alternative was described as the "first premium plant-based, non-dairy option" in its domestic market.
The product, under its Yoplait brand, is made with a coconut base and paired with flavours such as vanilla, strawberry, mango, and raspberry to "deliver a creamy and indulgent taste experience".
In July 2021, the company announced plans to launch an almond-based version of its Petits Filous product in the UK.
The same year, General Mills unveiled a test launch of an animal-free cream cheese product. Made using precision fermentation techniques, the cream cheese was marketed under the Bold Cultr brand and sold in selected stores of retail chain Hy-Vee.
Saputo
The Canada-based dairy group, one of the world's largest dairy companies, acquired UK dairy-alternative cheese manufacturer Bute Island Foods in May 2021.
At the time, Lino Saputo, the company's chairman and CEO, said the deal "marks an important milestone that will allow us to accelerate our growth in this area globally, putting innovation at the forefront of our priorities".
Until then, Saputo's efforts in the dairy-alternatives sector had come through NPD. In October 2019, Saputo announced that Vitalite, the UK brand that was part of the Dairy Crest business it acquired earlier this year, was to add vegan cheese to its portfolio.
Unilever
The world's largest ice-cream supplier has made a series of moves to add non-dairy options to its portfolio.
Unilever sells non-dairy versions of its Breyers desserts in markets including in the US and the UK. In March 2019, when Unilever unveiled a dairy-free version of its Breyers ice cream in the UK, it said the product had been developed in response to the "huge number of those now following vegan and dairy-free diets".
Unilever also markets non-dairy versions of its Magnum ice cream on both sides of the Atlantic. Vegan versions of the Magnum ice creams were first launched in Finland and Sweden where they were sold in two varieties – original and almond.
Unilever also offers a dairy-free version of its Ben & Jerry's ice cream range – made from almond milk – and a vegan Cornetto.
Speaking to just-food in December 2019, Hanneke Faber, the president of Unilever's foods and refreshment division, said less than 5% of the company's ice-cream sales at that point were vegan. She added: "We need to take that to 15% or 20%."
Kraft Heinz
In September 2019, US food industry giant Kraft Heinz led the seed funding of local animal-free cheese firm New Culture.
New Culture, set up in late 2018 in San Francisco, uses fermentation instead of animals to make dairy proteins. Adding plant-based fats and sugars to add to the "traditional cheese-making process", New Culture says it is making dairy cheese that is "sustainable, healthy, ethical and indistinguishable from animal-based dairy cheese in taste, texture and function".
It raised US$3.5m in the seed financing round led by Kraft Heinz's Evolv Ventures fund, formed in 2018.
Steve Sanger, a general partner at Evolv Ventures, said at the time the company looked forward to supporting New Culture's vision to produce animal-free dairy cheese. "This is another example of our focus on investing in the leading companies across the food value chain," he said.
Nestlé
The world's largest food maker has built a presence in plant-based meat alternatives through NPD and M&A but has also sought to ride the wave of interest in plant-based dairy.
Nestlé owns Ecuador-based Terrafertil which makes organic, plant-based food and drinks. In 2018, it launched almond milk with fruit in Mexico under its Nature's Heart brand.
Also in 2018, California's Miyoko's, said to be "revolutionising the dairy industry" by combining proprietary technology with age-old creamery methods to craft cheese and butter from plants, joined the Nestlé-backed US accelerator Terra.
In June 2022, its SMA Nutrition infant-formula unit launched its plant-based drink Little Steps Plantygrow Plant-based Growing Up Drink, which is nutritionally designed for toddlers from one to three years of age.
It has no added sugars, is a source of Vitamins A, C, B2, B12 & Iron and has been enriched with iodine and Omega 3 & 6. The drink also contains Calcium and Vitamin D.
Vicky Woods, SMA Nutrition managing director, said: "Consumers are increasingly choosing plant-based milk alternatives for themselves and looking for options that contain the added nutrients their growing toddlers need. We know that every day toddlers are growing, learning, doing something new and overcoming little challenges. We want to help support toddlers' development, as part of varied and balanced diet, while they have fun and get on with living their best life! Setting them on the right track to a bright future."
The drink comes as a ready-to-drink liquid with no preparation required, available in on-the-go 200ml or one litre resealable cartons
Bel Group
Best known for its Laughing Cow and Babybel processed cheese brands, France's Bel Group launched a new, plant-forward business strategy in 2019.
The company announced it was "transforming its business model and brands" in a bid to "accelerate"  its "sustainable growth strategy" and would look to create a "broadened portfolio of dairy, fruit and hybrid products" including plant-based items.
In February 2020, the company announced it had invested in Yofix Probiotics, the Israel-based dairy-free yogurt start-up.
A month later, Bel struck a a deal to buy an 80% stake in French plant-based cheese maker All In Foods.
By October of that year, Bel unveiled plans to offer a dairy-free alternative for each one of its brands, starting with Boursin.
In February 2021, it was announced Bel had decided to back Big Idea Ventures, an alternative-protein venture fund and accelerator.
Müller
Another European dairy major to make a foray into dairy alternatives is Müller, the Germany-based giant.
Like Bel, in 2020, Müller invested in Yofix. Benjamin Bugl, the managing director of Müller's in-house VC arm Müller Ventures, said at the time Yofix "offers a unique range of quality products, both in terms of flavor and texture" in what he described as "the fast-growing dairy alternative space".
Bugl added: "With no artificial ingredients, its clean-label solution is a powerful differentiator for consumer awareness and acceptance. Combined with Yofix's strong management team, this makes it an attractive investment opportunity for Müller."
In 2021, Müller set out plans to launch its first range of vegan products.
Kerry Group
Ireland's Kerry Group has offered a dairy-free range since 1994.
Its Pure free-from range, based on spreads, is free from dairy, gluten, lactose, artificial flavours and colours, preservatives and additives, GM ingredients and hydrogenated fats. Pure is dairy-free certified.
In 2016, Kerry Group extended the Pure brand into the UK ready meals market with the launch of lunchtime and evening dishes. The business developed four pots aimed at the lunchtime meal and three dishes for evenings.
Valio
At the end of 2017, Finnish dairy cooperative Valio brought out Valio Oddlygood, a non-dairy product range made from Finnish oats.
Valio Oddlygood gurts are a spoonable, yogurt-style snack made from Finnish oats while Valio Oddlygood oat drink is also made from Finnish oats.
Valio's business manager Anne Arponen said: "Studies show that consumers want a wider range of good-tasting and local product options in the selection of plant-based products. Consumers enjoy experimenting with plant-based products. The products are non-dairy, so they also make a good option for vegans and milk allergic persons."
In May 2021, Valio spun off the Oddlygood business and sought an investment partner. Seven months later, Valio announced Mandatum Asset Management as Oddlygood's new minority investor. Valio remains the majority shareholder
Granarolo
Italian dairy group Granarolo has a dairy-free range made from local ingredients – soya and rice cultivated in Italy.
The range includes dairy-free drinks made from soya, rice, hazelnuts, almonds and coconut, soya yogurts and cooking creams, and Italian soya ice cream.
All the Granarolo 100% dairy free soya products are certified according to the DTP 030 standard – products not containing nor deriving from genetically modified soy.
PHW Gruppe
In September 2019, German meat giant PHW Gruppe acquired the distribution rights for Italian start-up AIXA Trade's dairy-free mozzarella cheese product Mondarella.
PHW Gruppe will hold the distribution rights for the whole of Europe and supply the retail and foodservice channels from next spring.
Mondarella is a vegan product based on almonds, olive oil, sea salt and water. It looks similar to buffalo mozzarella.
Marcus Keitzer, PHW board member for alternative protein sources, said at the time: "Our strategic distribution partnership with AIXA Trade is an exciting addition to our alternative protein source business, which is currently under construction.
"We bring to these partnerships our strong sales know-how as well as our decades of expertise in the European market, so that this new generation of plant-based products can be successful as quickly as possible. Mondarella is an all-rounder and is suitable for many dishes such as caprese, salads, burgers and pizza."
AIXA Trade, based in Valledoria, Sardinia, was founded in 2017. Its product ideas are created in Italy and brought to market maturity in Germany by food technicians before being produced and distributed by experienced food manufacturers.
In February 2019, PHW Gruppe signed a warehousing, merchandising and distribution deal with US-based Just for its egg alternative product Just Egg in Europe.
Dairy Farmers of America
In August 2019, US cooperative Dairy Farmers of America introduced a new 'blended' drink combining dairy and plant-based ingredients.
Dairy Plus Milk Blends incorporates lactose-free milk with almonds or oats in what it calls the "first-ever blended beverage option". The drinks were rolled out under its Live Real Farms brand.
Rachel Kyllo, the senior vice president of growth and innovation at Live Real Farms, said: "We absolutely understand that consumer tastes are always changing and that many people are enjoying the benefits of both dairy milk and plant-based alternatives. We recognised an opportunity in the value-added milk category's growth areas – products like lactose-free and flavoured milk."
HP Hood
In December 2018, New York State-based dairy group Hood launched its first vegan milk line in the shape of Planet Oat.
The Planet Oat line is available in four flavours: Original, Extra Creamy, Vanilla, and Dark Chocolate.
Hood, which can trace its roots back to 1846, produces dairy items such as Lactaid milk, ice cream, and cottage cheese. It said it has developed its oatmilk to provide consumers with a versatile plant-based alternative.
Chris Ross, Hood vice president of marketing, said: "In today's landscape, the consumer is forced to make trade-offs almost every time she uses 'milk' – one for cooking, one for the kids, one for her coffee, one for her smoothies, one for general wellness. And even in that, there are conscious trade-offs around taste, satisfaction, nutrition, and concerns about animal welfare and the environment."
Delamere Dairy
UK-based Delamere Dairy launched its first branded plant-based range of milk alternative drinks – Planted – in 2018.
The Cheshire-based goat's milk specialist said the new product builds on its "track record in dairy alternatives".
Two flavours – Coconut with Fairtrade Cocoa and Oat with Banana – were launched.
The Planted products are fortified with calcium, vitamin D and vitamin B12, and are vegan approved by the Vegetarian Society, meaning they are free from animal-derived ingredients, are GMO-free and with no cross-contamination during production.
Alden's Organic
Alden's Organic, a US-based ice-cream firm owned by Oregon Ice Cream, revealed plans to launch a dairy-free range in January 2020.
The nine-strong line up of Alden's Organic Dairy Free includes seven flavours of organic ice cream and two sandwich variants, known in the US as Sammies. They are made with a blend of brown rice, oat flour, coconut oil and pea protein.
Joelle Simmons, senior vice president for sales and marketing at Alden's, which was founded in 2004 in Eugene, Oregon, said: "Consumers are craving a dairy-free option that actually delivers an exceptional flavour-filled experience. We saw an opportunity and worked through 29 variations to develop a more progressive, organic dairy-free recipe that upholds the high standards of our famous ice cream."
Available from Sprouts, Natural Grocers and National Co-op Grocers, the dairy-free ice creams come in Caramel Almond Crunch, Muddy Brownie, Vanilla Bean, Double Strawberry, Freckled Mint Chip, Peanut Butter Chip and Cookie Crumble flavours while he two Sammies come in Vanilla Bean Round and Caramel Drizzle Round varieties.
Emmi
In April 2020 Switzerland-based dairy group Emmi revealed it was targeting the plant-based dairy alternatives market with the launch of a new product line, Beleaf.
Emmi said it was aiming to compete with "imported vegan products" through the range, which will be sold through domestic retailers.
Beleaf's dairy-free line-up consists of yogurt alternatives, drinks and shakes based on almonds or oats. Emmi's coffee drinks also sprouted a vegan offshoot in the shape of Emmi Caffè Drink Almond Macchiato.
Epigamia
Epigamia, an India-based dairy business founded in 2015, has more than 20 SKUs spread across yogurt, smoothies, ghee-based spreads, curd and traditional Bengali desserts, mishti doi.
In June 2020, the company entered the plant-based category with the launch of coconut milk yogurts, which, at the time, co-founder and chief executive Rohan Mirchandani claimed was a first in India. They are sold via Epigamia's direct-to-consumer platform.
"Launching this product range is core to Epigamia's vision of contemporising the Indian dairy industry," Mirchandani told just-food. "The plant-based range is also a big leap in Epigamia's long-term goals to enable a sustainable livelihood and a cleaner environment."
Among the investors in Epigamia is Danone.
Sodiaal
The French dairy major has made a foray into plant-based alternatives through its flagship milk brand Candia.
In June 2020, Candia, one of the best-selling milk brands in France, ventured into plant-based alternatives with the launch of two beverages under the Candia Végétal sub-brand.
The varieties – Praline Almond and Roasted Hazelnut – were developed as French consumers were "demanding more taste and more variety in the choices available to them at breakfast", the company said. "They refuse to compromise on pleasure and nutrition."
The plant-based milk alternatives are sold in 50cl bottles, which the group describes as "practical" and "easy to take everywhere with you".
Sodiaal suggested a price of EUR1.29 (US$1.45 then) for the beverages.
Savencia Fromage & Dairy
Savencia is another France-based dairy major to have an interest in plant-based alternatives.
Under two flagship cheese brands, the company sells plant-based substitutes in France and in Germany.
In 2020, Savencia launched a plant-based spread, based on almonds, in France under its Tartare brand.
A year later, the company rolled out a similar product under its Bresso brand in Germany.
2021 also saw Savencia launch Vivre Vert, a range of plant-based products including drinks, desserts and cooking sauces.
The group's activity in the plant-based market has also taken in M&A. In October 2021, Savencia acquired Hope Foods, a US supplier of plant-based dips and spreads.
Yili
In July 2020, Chinese dairy giant Yili, or Inner Mongolia Yili Industrial Group, to give it its full name, was revealed as a corporate partner in the launch of a new investment fund and accelerator aimed targeting plant-based start-ups in China.
The Lever China Alternative Protein Fund, launched by investor Lever VC and accelerator operator Brinc, will invest CNY40m (US$5.7m then) over the next four years in entrepreneurs and early stage alternative protein companies focusing on the mainland Chinese market.
Keytone Dairy
The New Zealand-listed dairy business launched a range of vegan protein shakes in Australia in 2020, claiming a market first.
Keytone said the Tonik Plant line was "the first vegan/plant based ready-to-drink protein shake in the Australian marketplace".
Six flavour SKUs have been developed, manufactured at Keytone Dairy's ready-to-drink bottling facility in Melbourne.
Keytone said it launched Tonik Plant "in response to [the] rapidly-growing demand for plant-based health products and, in particular, to capitalise on a number of the top global trends for food; namely plant-based foods, better-for-you snacking and health food on-demand".
Hochland
In December 2020 German dairy group Hochland joined forces with Israeli peer Tnuva and other investors to back Israel-based animal-free start-up Remilk to the tune of US$11.3m from a group of investors.
Remilk produces an alternative to traditional milk without the need for cows using a microbial fermentation technology, which reproduces milk proteins to be used in dairy products.
Based in Tel Aviv, Remilk will use the funds to expand its production and distribution capabilities.
Meadow Foods
The UK-based dairy and dairy-ingredients supplier has a presence in dairy-free.
In May 2021, the company launched a branded range of alternatives in the UK.
Plant & Co low-sugar and lactose-free yogurts, the first products launched under the brand, are made from a blend of oats grown in the UK and rice.